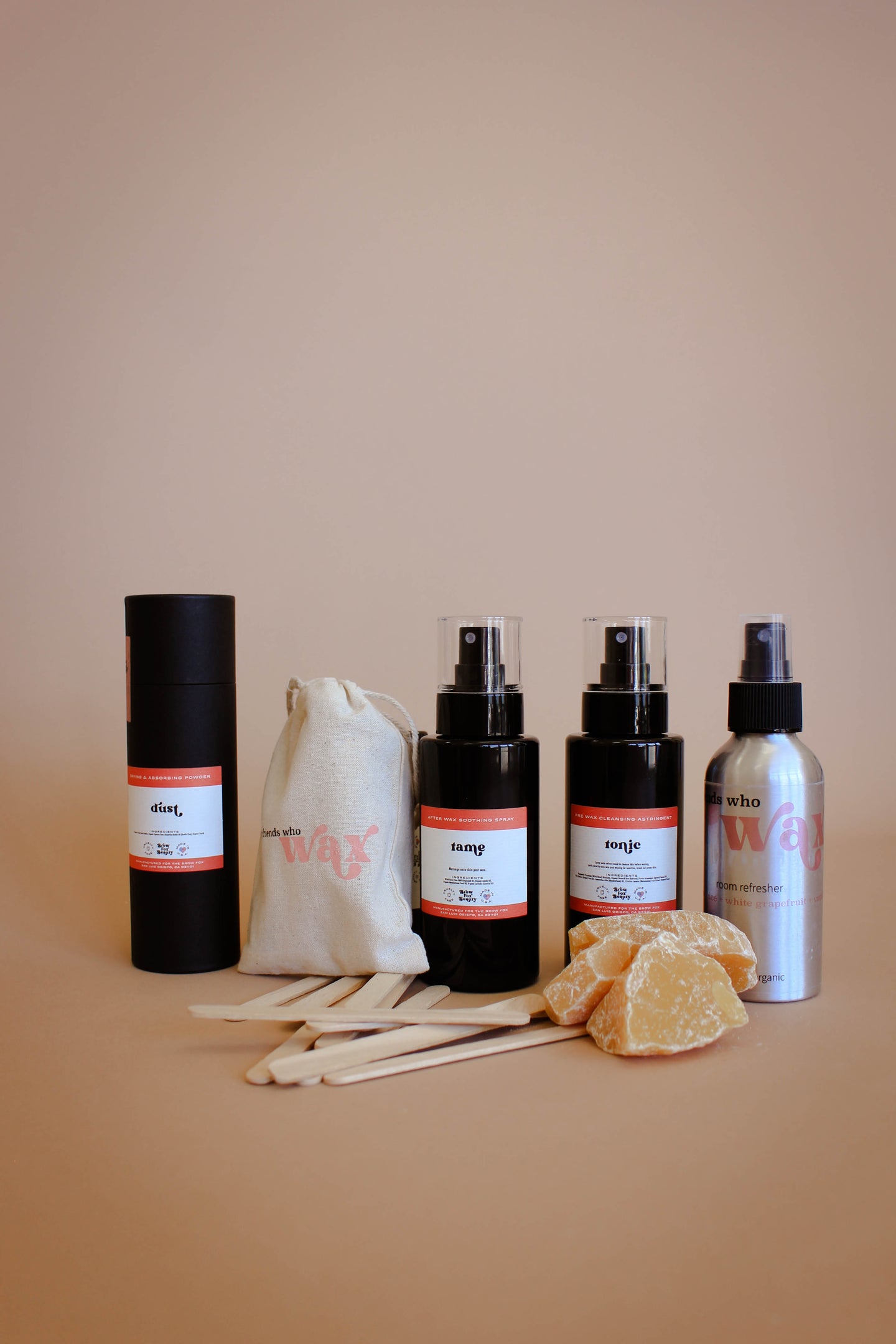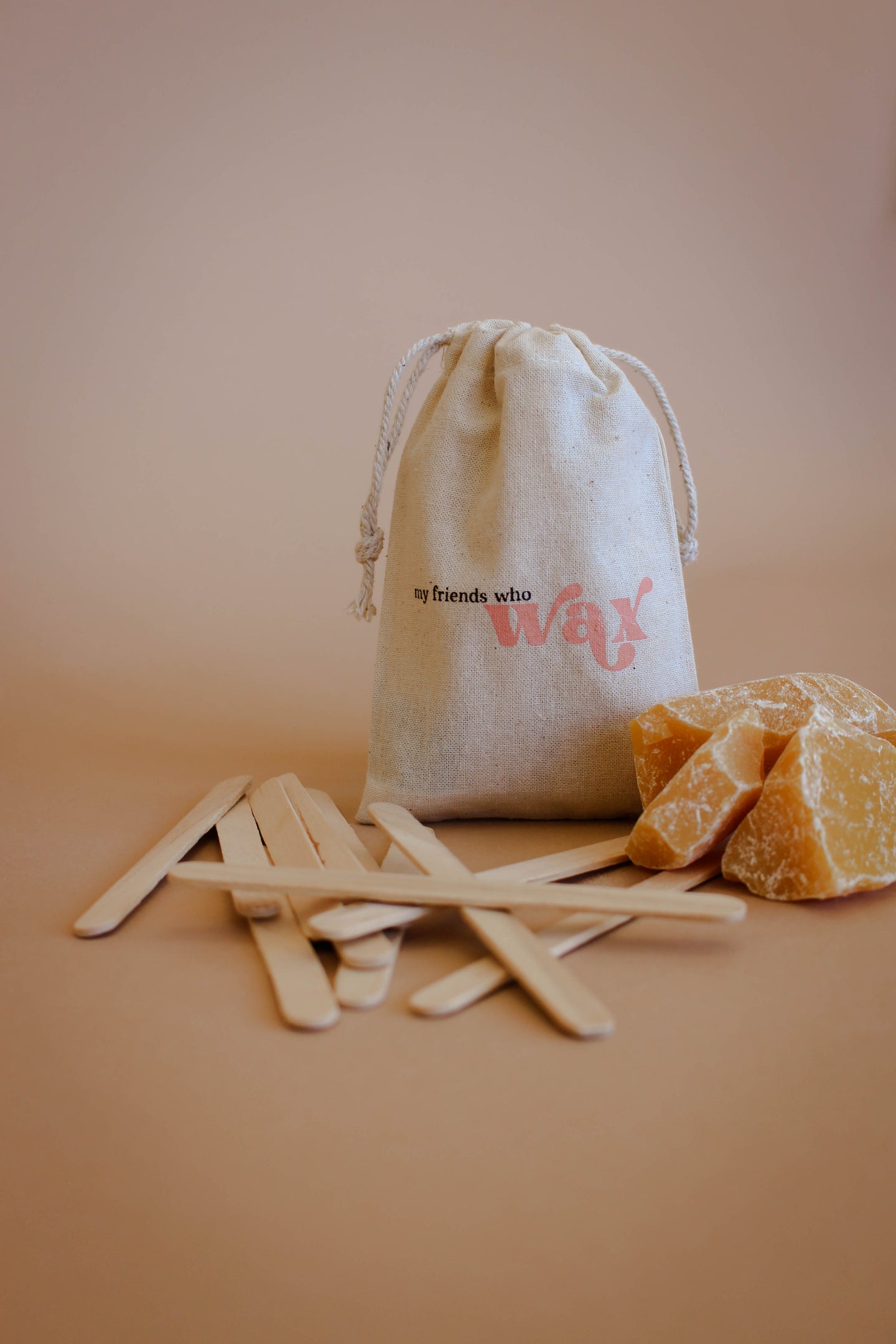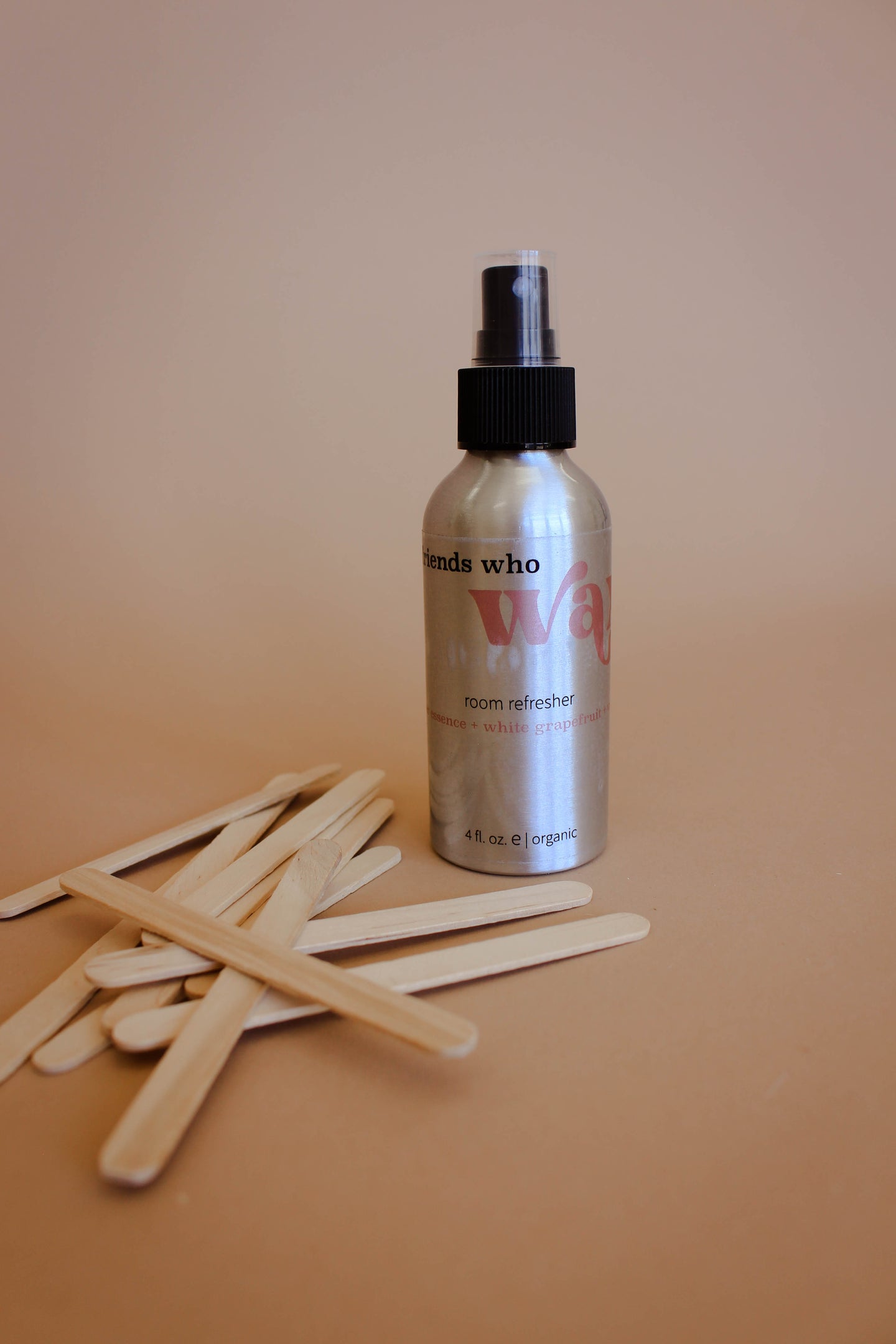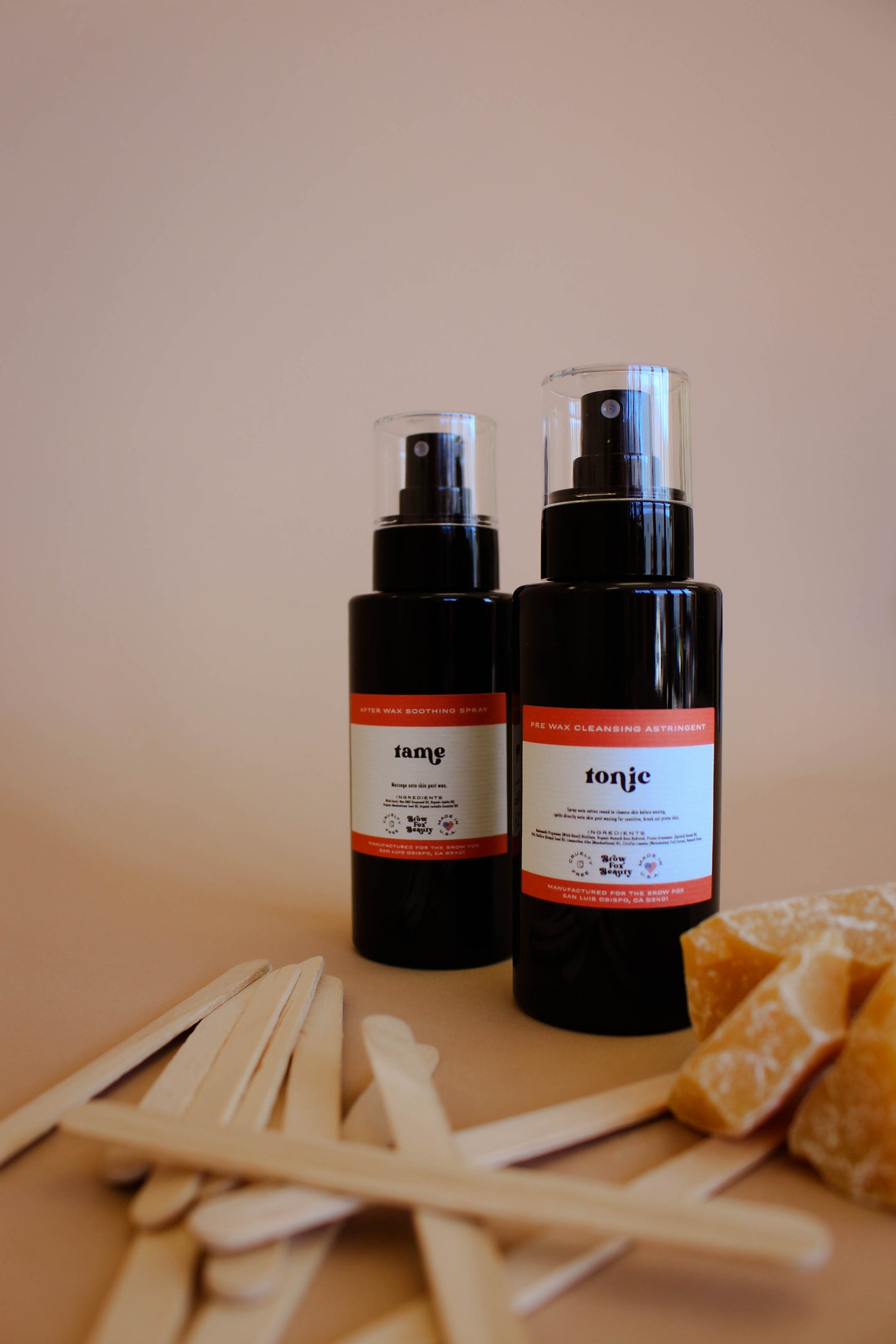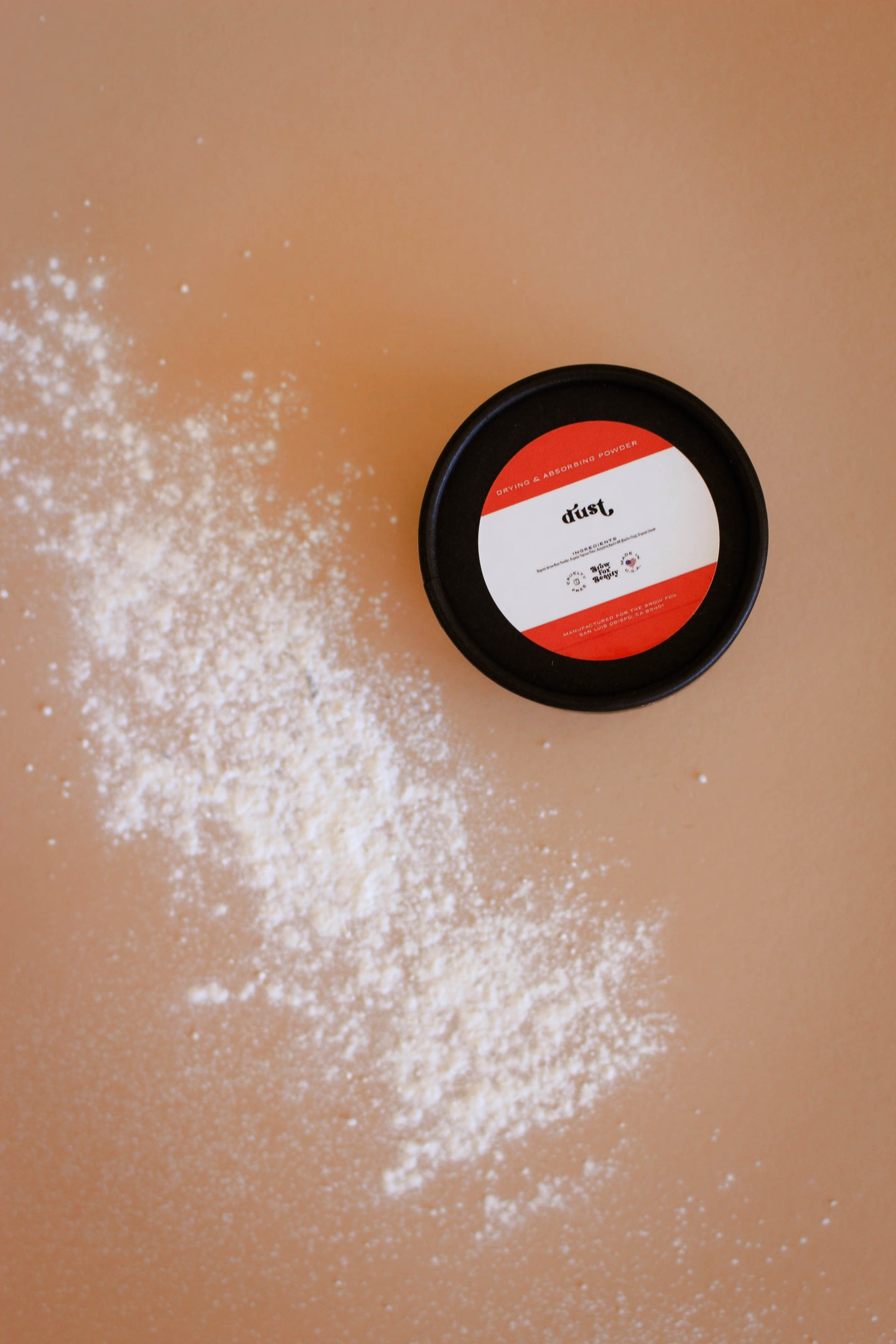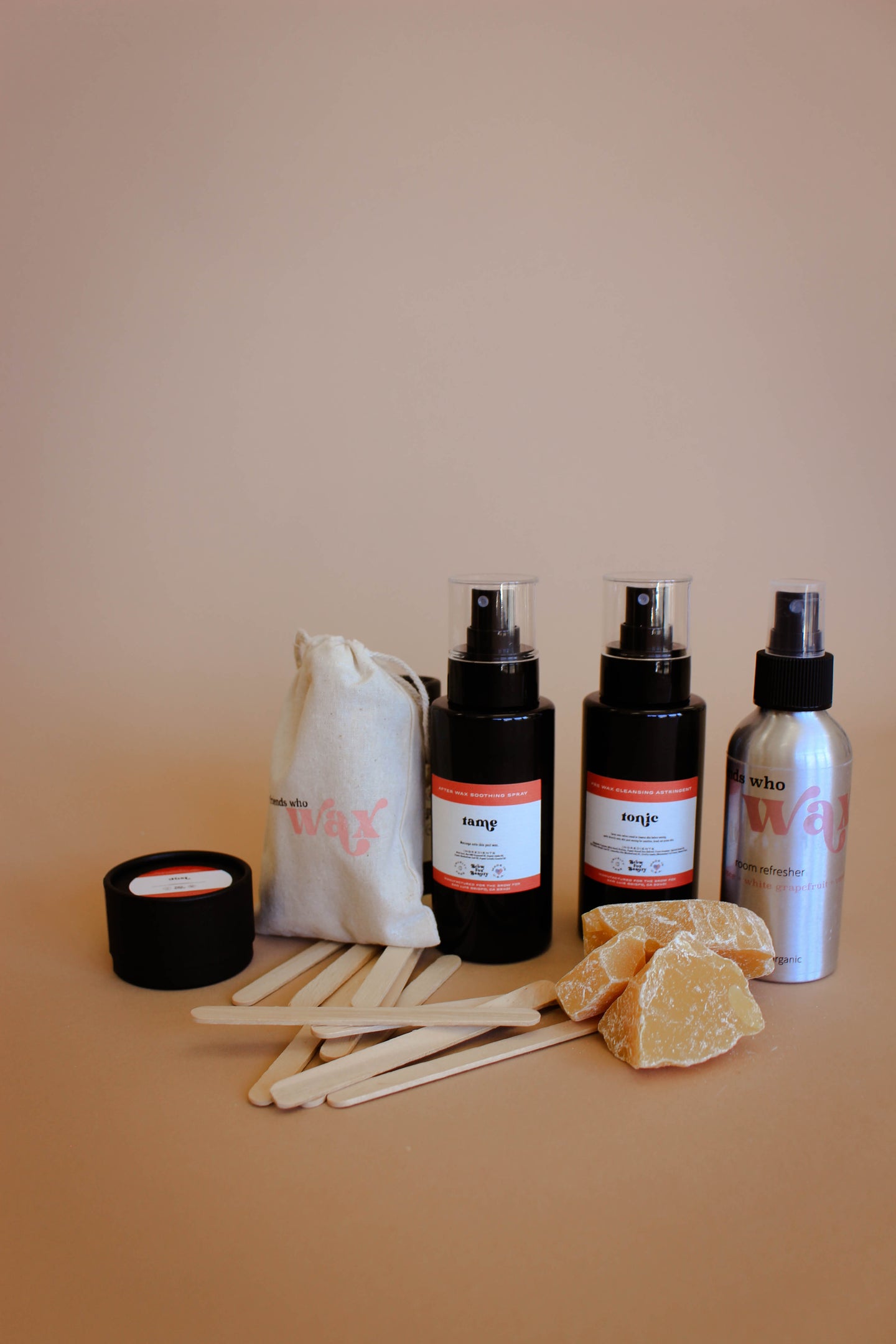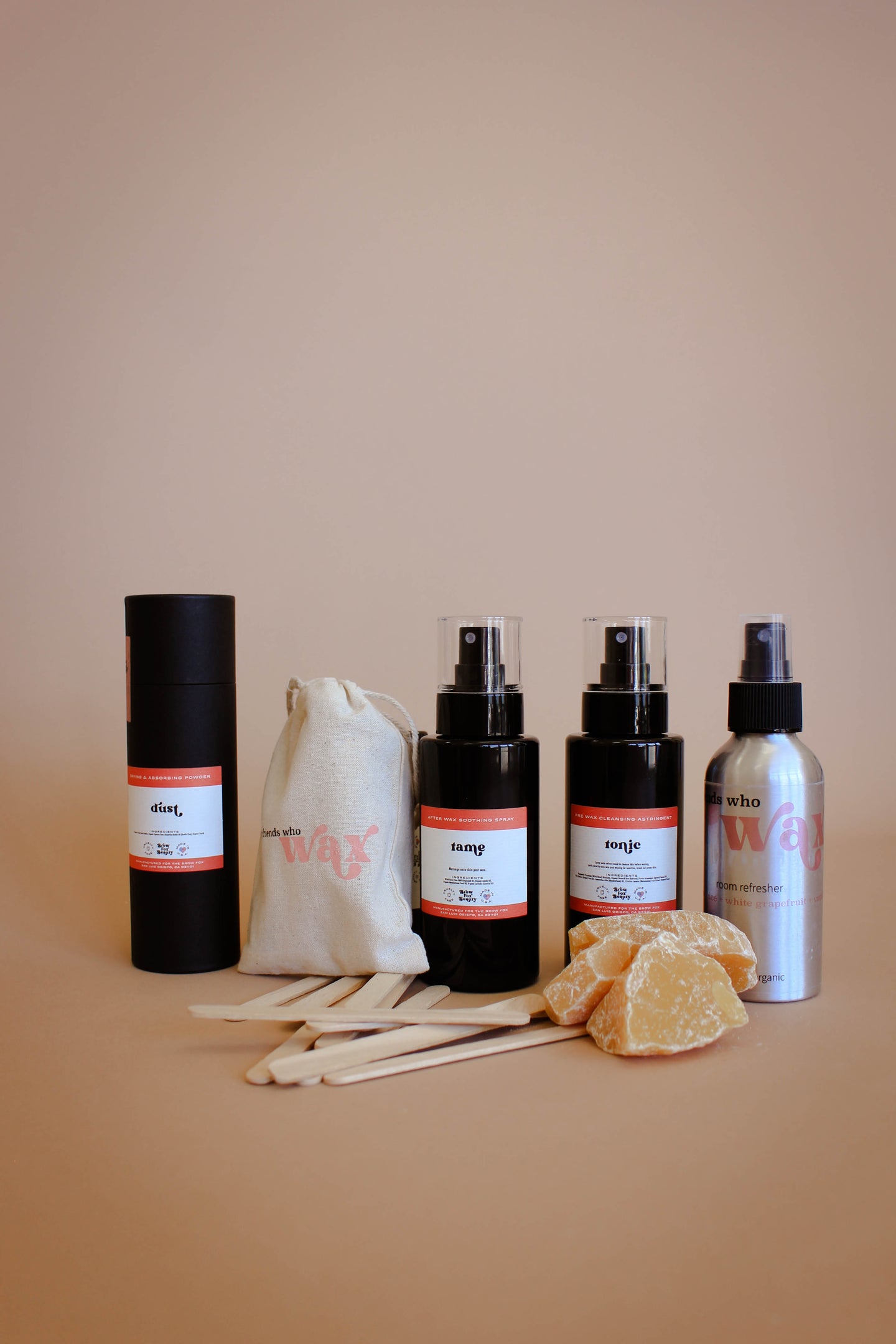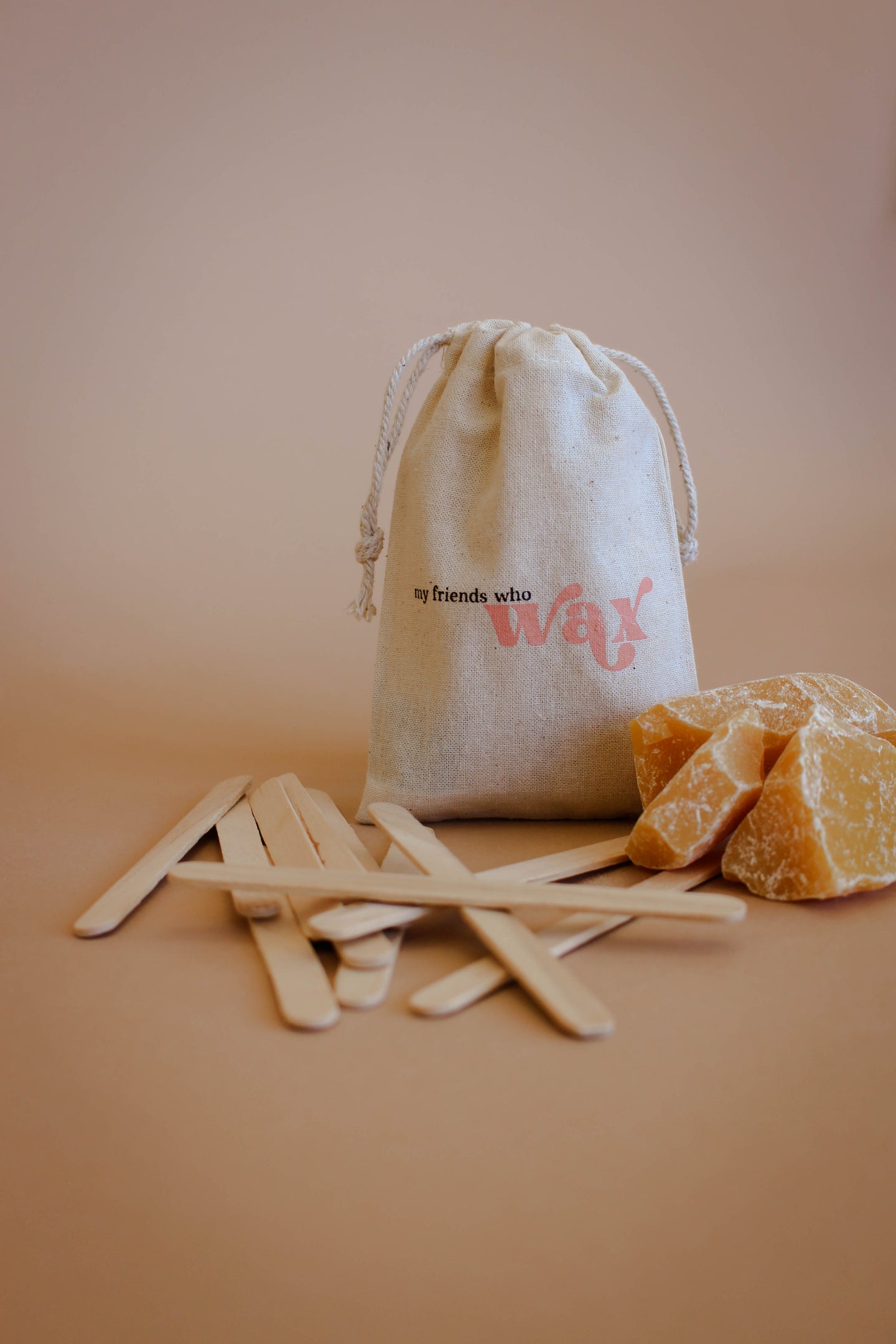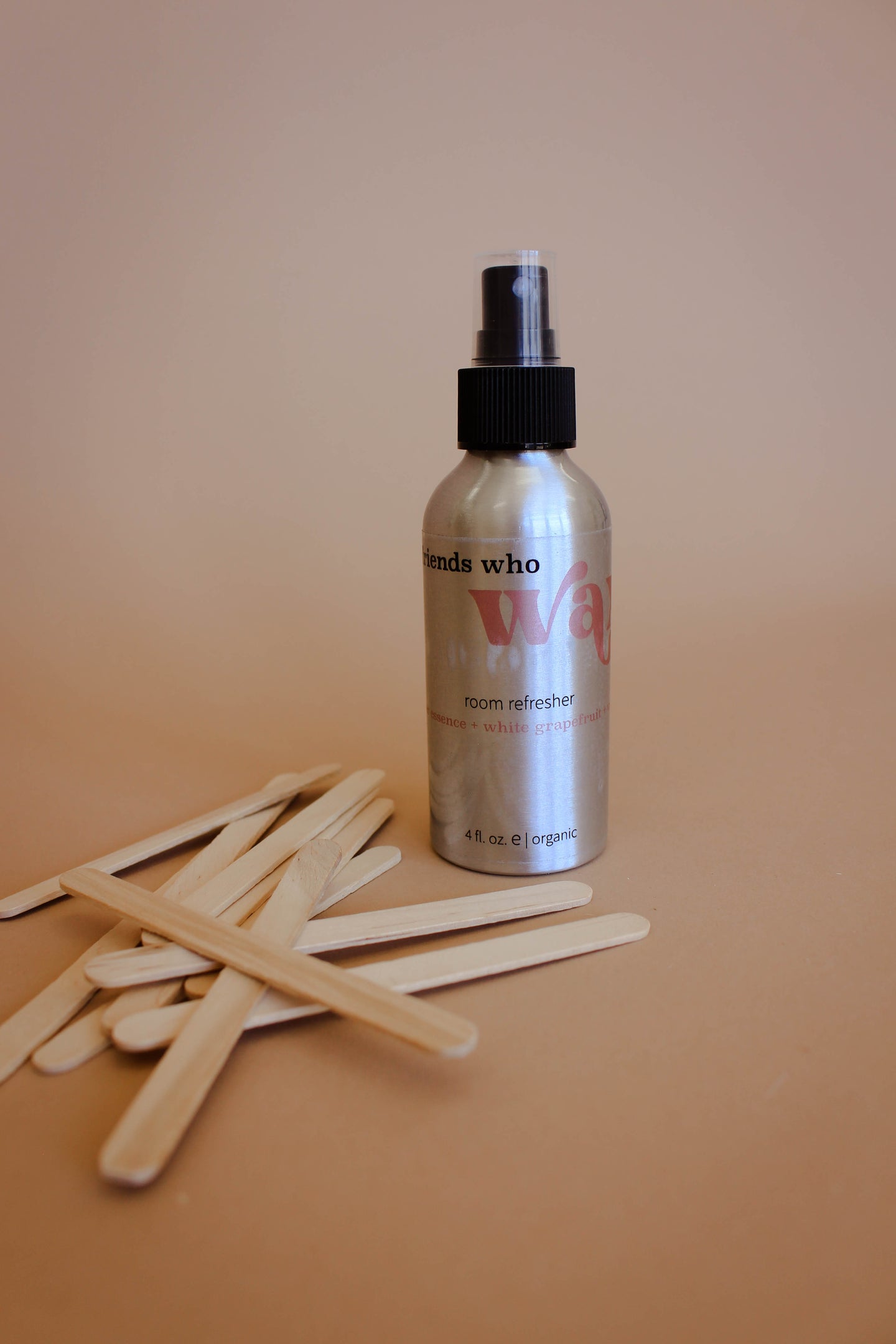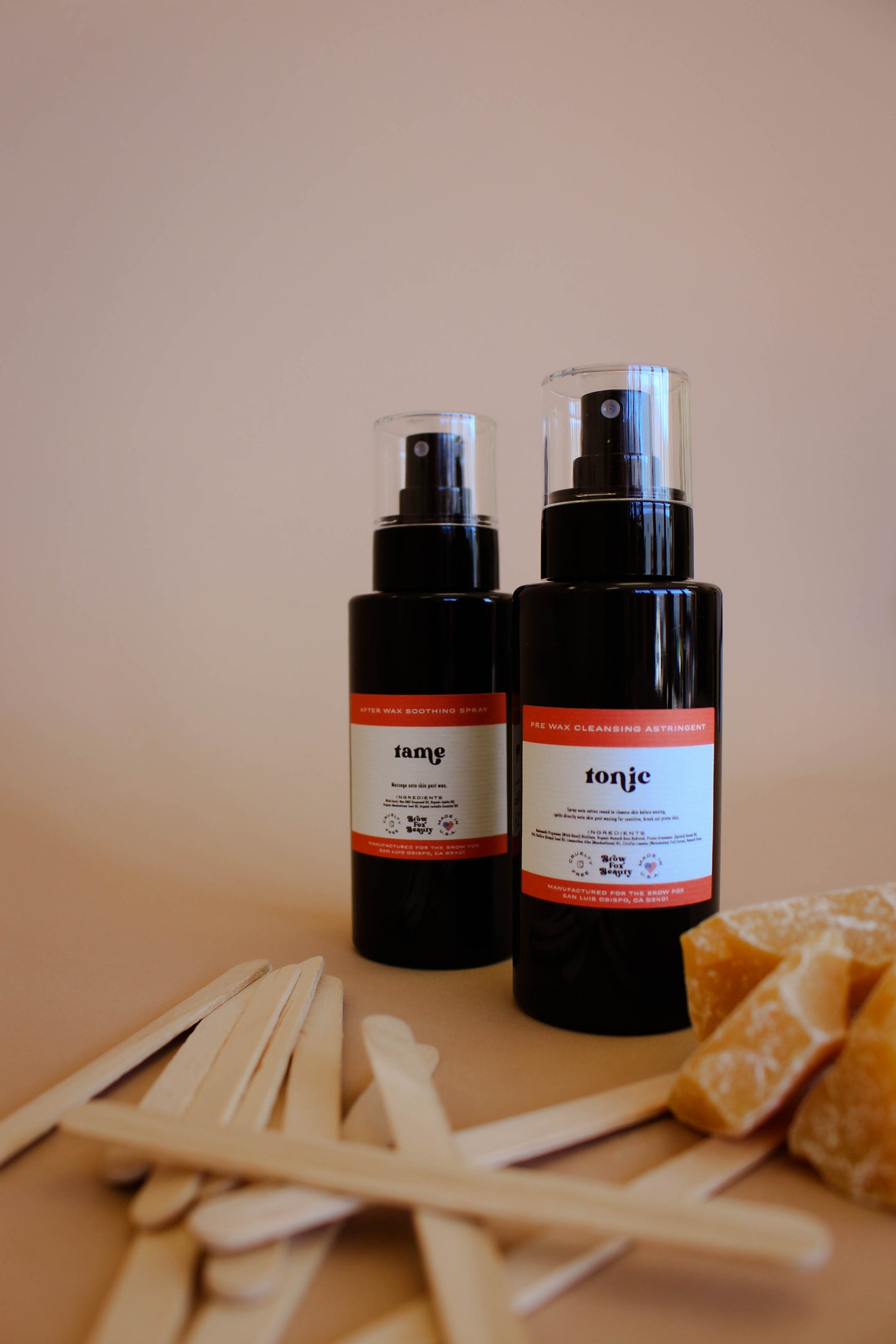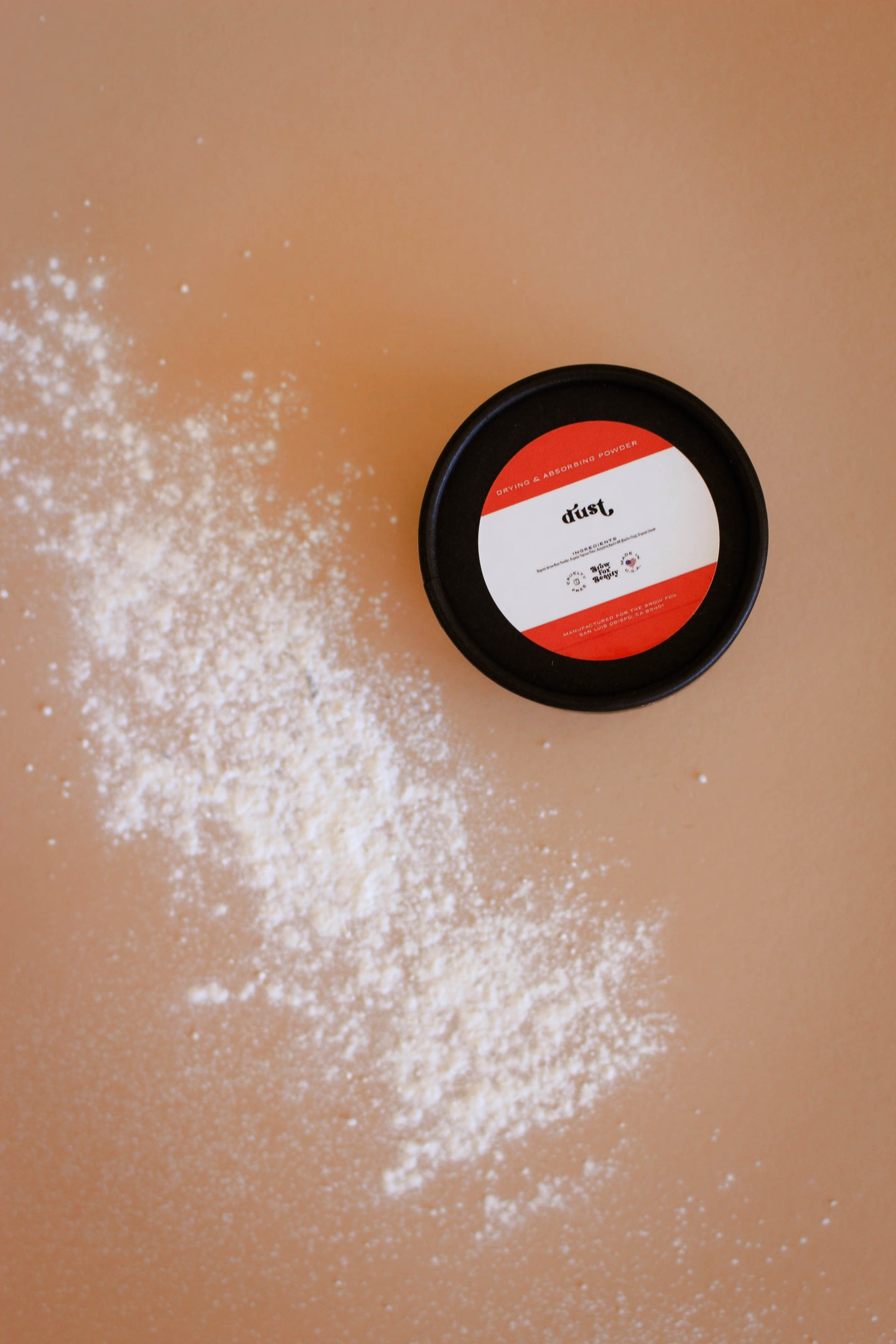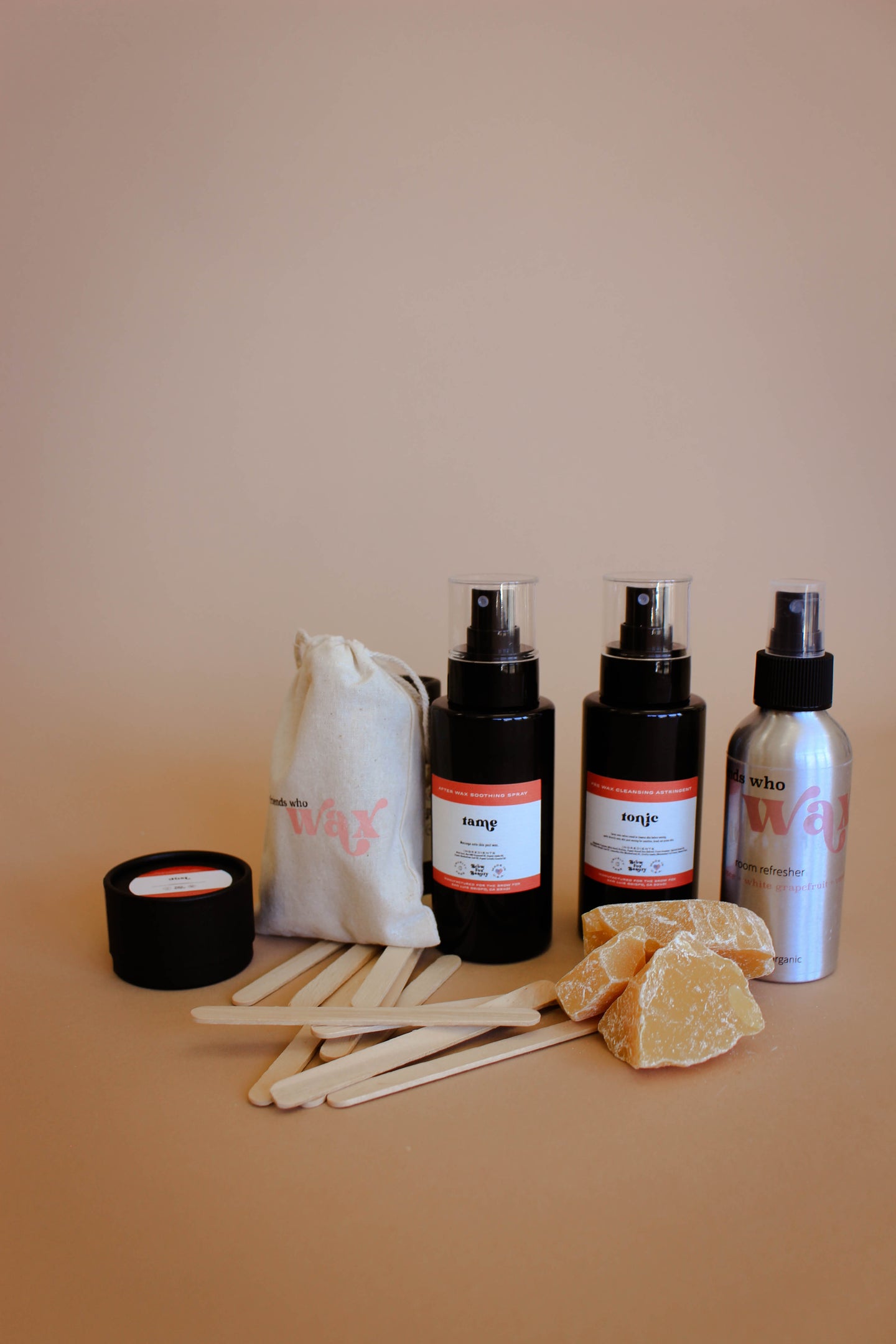 My Friends Who Wax PRO KIT
Regular price
Sale price
$92.00 USD
Unit price
per
My Friends Who Wax is a collaboration of two small, eco-conscious brands, My Friend Use This and Brow Fox Beauty. One skin obsessed, one brow obsessed, they decided to fill the gap between skincare and waxing. Enter a collection of Small Batch, made in the USA, all natural sustainable pre and post wax care. Pair with your favorite non-polymer wax and give your clients a non-toxic and environmentally friendly service.
What you get:
Tame - a post wax oil to replenish your skin and prevent ingrowns and breakouts, a signature blend of witch hazel, lavender, and EM's fav ingredient ever, Meadowfoam Seed Oil.
Tonic - an ultra hydrating astringent with rose hydrosol and watermelon extract. Use pre wax to help remove and makeup or spf and to help protect the skin from the wax. Use post wax for your sensitive clients as a way to prevent ingrowns + breakouts.
Dust - a talc-free drying + absorbing powder. Helps absorb any residual oils our moisture while adding an extra layer of protection from the wax and speeding up the drying time.
Room Refresher - an organic spritz with grapefruit and hints a vanilla. A great way to refresher the scent of the room after a waxing service while providing mood boosting aromatherapy benefits. My Friends Who Wax Exclusive!

Supplies - a few of our waxing favorites, spatulas + sustainable bamboo spoolies! 

Now available in two options: Brow or Body. The Brow kit will come with a small Dust and the Body kit will come with a large dust.  
Return & Refund Policy

Due to the nature of this personal care product, we cannot accept returns unless product arrives damaged.
Shipping Info

Why is my box foxed up? We always choose sustainability when we can do sometimes this means reusing boxes to reduce our waste!


Our processing time is about a week.
Share